The world's largest
art collection
NH Collection, a work of art
for contemplating every city.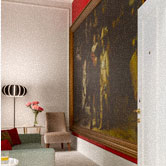 NH Collection
Amsterdam Doelen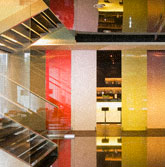 NH Collection
Olomouc Congress
Best Building of the Year in the Czech Republic winner 2010, for including in its avant-garde architecture a pioneering model of sustainable regeneration.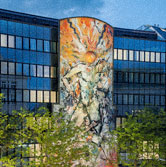 NH Collection
Wien Zentrum
An impressive mural by artist Christian Ludwig Attersee welcomes you from its majestic glass façade.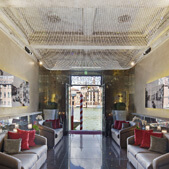 NH Collection
Venezia Palazzo Barocci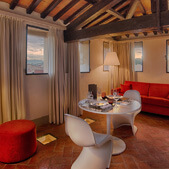 NH Collection
Firenze Porta Rossa
Building rebuilt in the 16th century, incorporated the original 18th century tower, preserving its great beauty.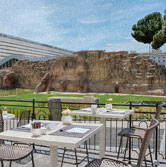 NH Collection
Roma Palazzo Cinquecento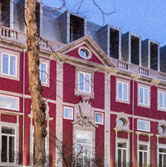 NH Collection
Porto Batalha
Avant-garde hotel in a 300 year-old building, commissioned by a Portuguese nobleman, in the golden triangle of Porto.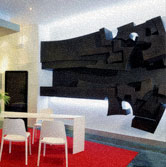 NH Collection
Villa de Bilbao
Contemporary hotel of sophisticated elegance, considered one of the most emblematic in the city.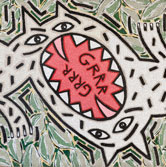 NH Collection
Madrid Abascal
Enjoy the artistic details of its rooms, photographs of emblematic places in Madrid and an original work by Javier Mariscal.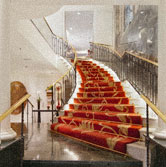 NH Collection
Madrid Paseo del Prado
Neo-baroque palace built in 1904, the work of the architect Antonio Palacios, located in the triangle of art in Madrid.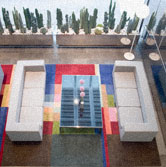 NH Collection
Barcelona Constanza
Contemporary architectural delight built in white marble, is the work of the Pritzker prize winner, Rafael Moneo.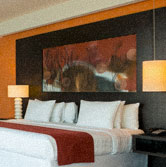 NH Collection
Guadalajara Providencia
Behind the hotel's modern glass façade is an exquisite local and international collection of paintings.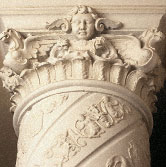 NH Collection
Buenos Aires Jousten
Its ornate façade dates back to 1926, an exact replica of the French castle of the Princess of Faucigny-Lucinge who commissioned its construction.

art hotels
Art is a world of disparate opinions, but in NH Collection perceptions are unanimous and one conclusion can be reached: there are truly extraordinary NH Collection hotels.
Milan, Amsterdam, Buenos Aires... are just some of the locations of the largest art collection in the world.
A historical journey through architecture, sculpture and painting... art as the expression of human creativity, through time.